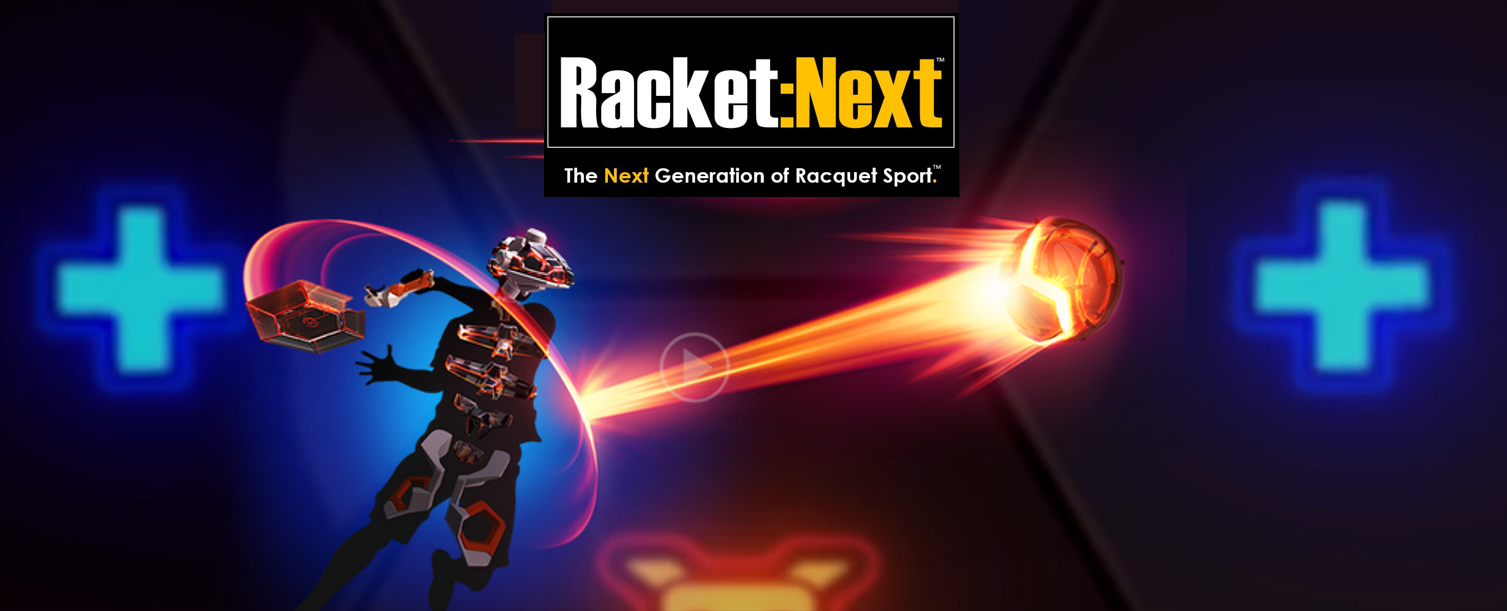 THIS IS ALREADY THE BEST VR RACQUET SPORT IN THE WORLD!
Racket:Next is the first VR game to be endorsed by an IOC-recognized international federation,




with a real chance to be approved as an official global SPORT and go to the Olympic Games.


The thing is: if you're good enough… SO CAN YOU.


[really…]



GET IT HERE:
NOW… COME HELP US MAKE SPORTS HISTORY…
REGISTER FOR THE WORLD VIRTUAL GAMES

For the FIRST TIME EVER, a VR game has become an official, athletic SPORT. And you can be part of this history right NOW!
We started to run official sanctioned tournaments with the April 2022 Virtual Athlete Monthly Challenge.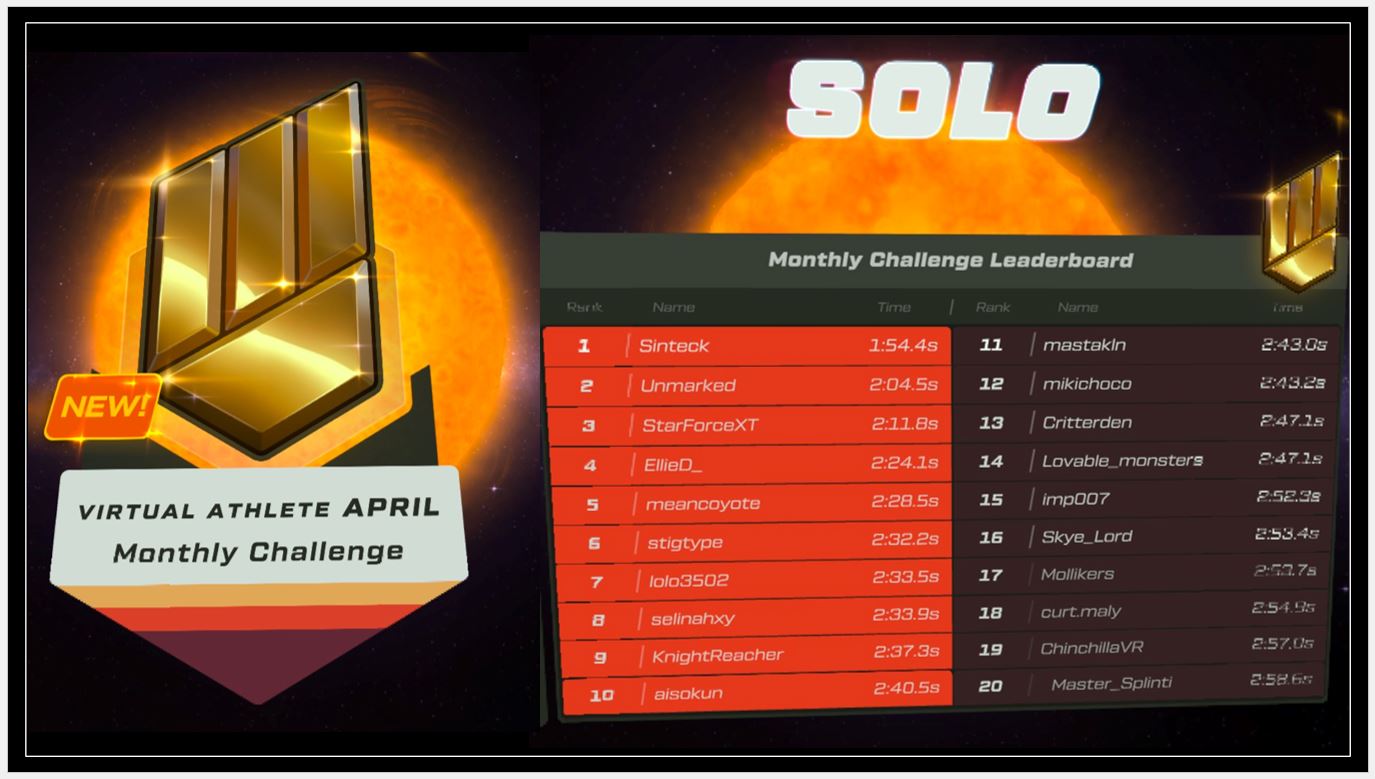 It has been designed to the specifications of Racquetball:Next, which is the official VR discipline of the International Racquetball Federation.
And if we are accepted into the International Olympic Committee's Olympic Virtual Series- aka the Virtual Olympic Games – you cam compete in the Solo Preliminary Round, from which the Top 16 players will be seeded and included in the Finals Round in March 2023.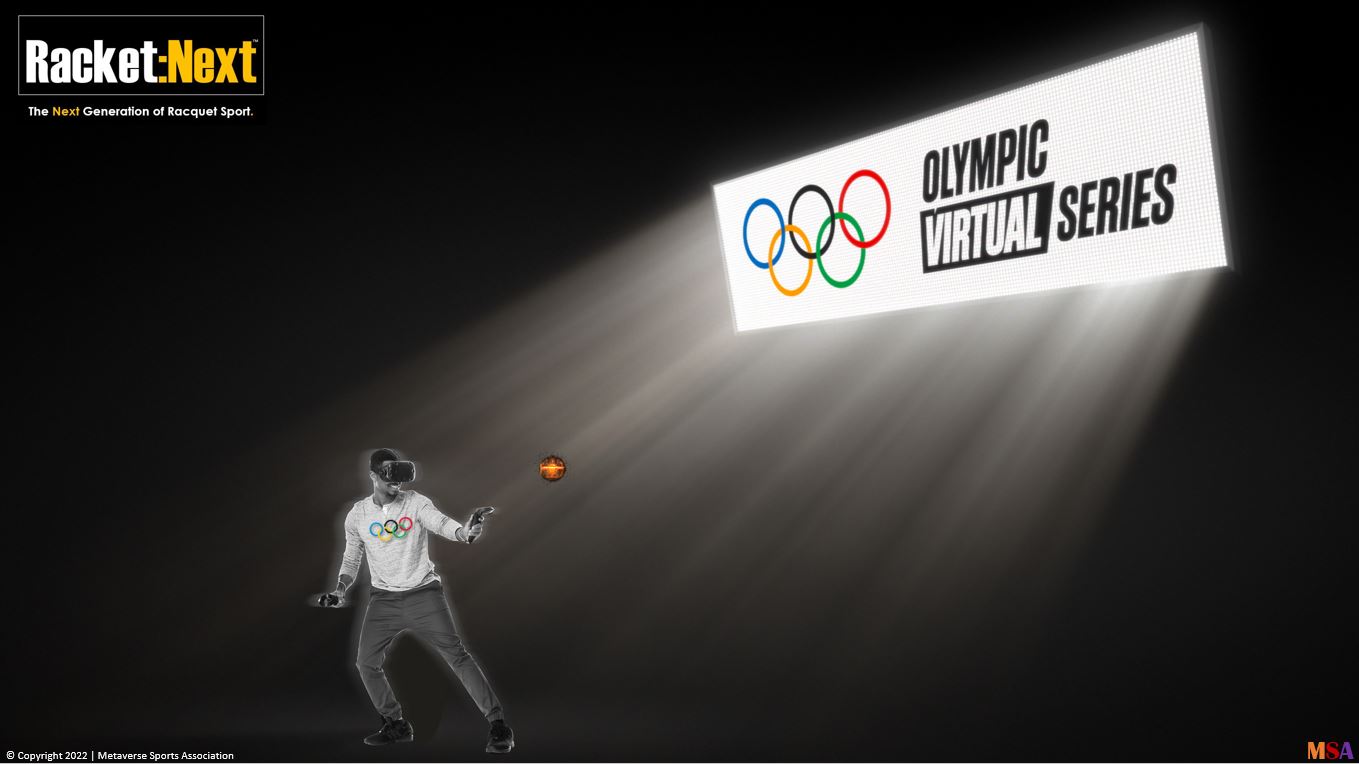 The same will be true for The World Games' Final Round in July.
We need to have you registered to officially compete because we want hundreds of thousands of players to compete, ALL of whom will be included in our Founder's Hall and therefore in the history of world sport.
So… register right here and right now… and PLAY YOUR HEART OUT, BECAUSE…
YOU WILL MAKE HISTORY EVERY SET YOU PLAY!