Yes… absolutely it can.
The International Olympic Committee [IOC] has laid out the base requirements for an electronic game to enter the Olympic Program.
IOC President Thomas Bach laid out these requirements in the Summer of 2018.
This chart describes what he said, and how virtual sport can respond: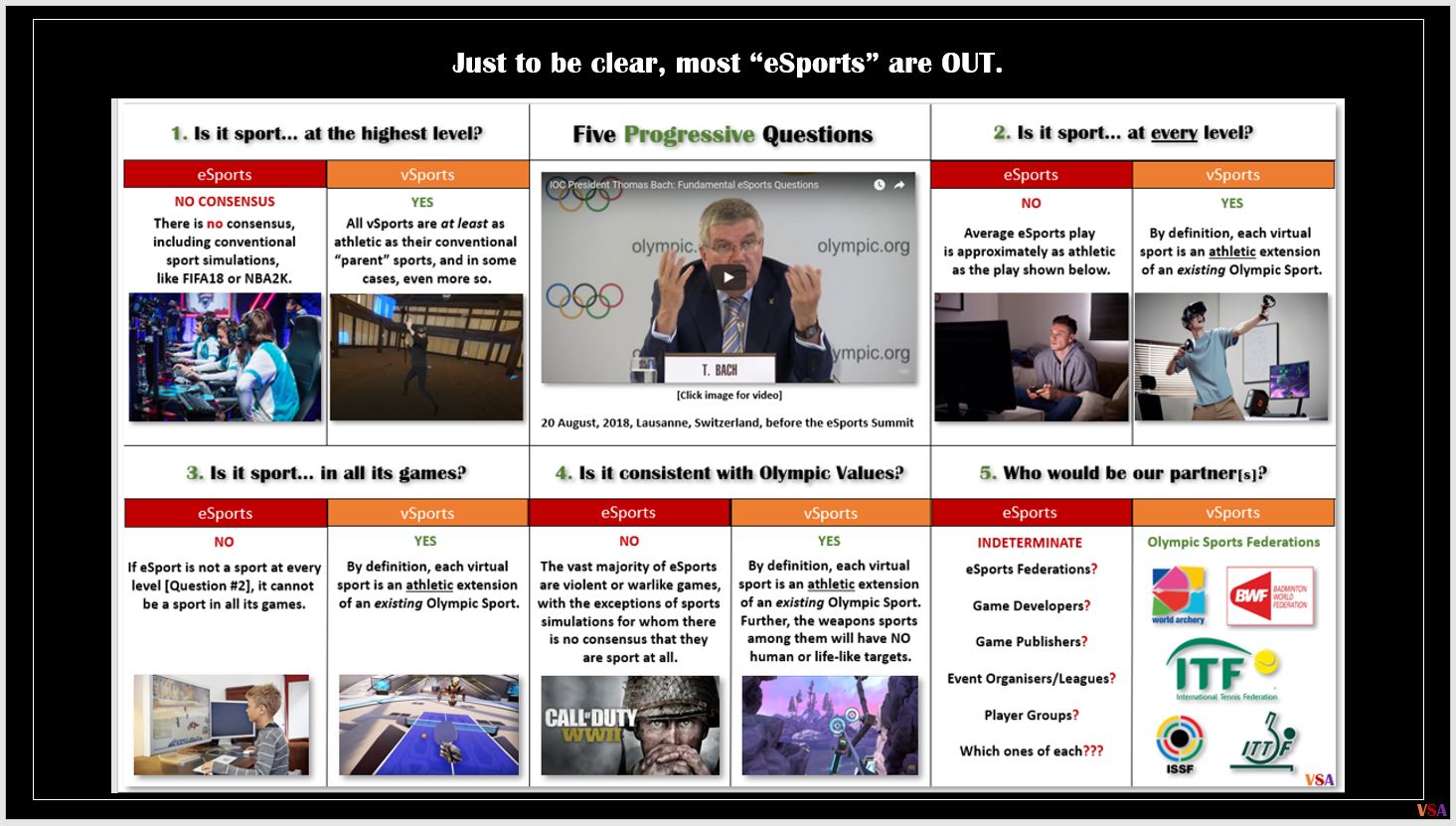 The bottom line, we tick all the boxes, and now we have the endorsement of an IOC-recognized international sports federation: The International Racquetball Federation.
They are not in the Olympic Program yet, but this year's Olympic Virtual Series included at least one federation – the FIA [auto racing] – that is also not in that program.
So, can we do it?
Absolutely.
What we need is lots of people playing Racket:Next all over the world.
So, get busy… get in and get your friends in.
We can make history together!